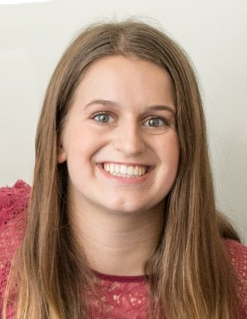 Valerie Weisler was having a moment of incredible validation: Last year, she had received a grant from a foundation for Jewish camps to be a teaching artist. She spent her summer traveling to camps, community centers, and synagogues in 13 states and in five countries, where she delighted in sharing her story of founding The Validation Project and working with young people on solving issues and problems they see in the world. In fact, the organization helps to turn their struggles into "teenage super powers."
"Being able to see the work I do in such a hands-on way and to observe the kids react to it in front of me was absolutely amazing," Valerie shares. "This was the first time that I was doing something with another group of young people every single day, and it reminded me of why I do this work."
"This work" is in educating young people about their self-worth and then giving them the resources and support through her international organization to use it to address social justice issues, including bullying, discrimination, LGBTQ rights and religious identities. Impressively, The Validation Project now works with more than 6,000 teenagers in 105 countries through one-on-one mentoring and pro-kindness curriculum in 1,000 K-12 schools.
She started The Validation Project as a young teen who was bullied at school. After witnessing the bullying of a fellow high school student, she spoke aloud two words that changed his life—and hers: "You matter." "One of the coolest things for me personally is that I started this at 14," she shares. "I feel like it's been with me through my entire adolescence and I've learned so much about myself along the way. My vision has also grown as I've realized more systemic issues that cause struggles for students, especially during their teenage years."
Now seven years later and on the cusp of graduating from Muhlenberg College in Allentown, Pennsylvania, Valerie opens up about what's next for her and the organization.
College collaborators: The Validation Project plans to launch a college fellowship program to enable students around the world to serve as official collaborators with the organization. An application will be available soon on the website.
More kindness and self-esteem: Valerie and her team are looking to introduce pro-kindness curriculum to even more K-12 students and to bring self-esteem workshops to middle school students. "Insecurities flare up at this age," she says. "The idea is to create an active, supportive environment so kids know their self-worth and know how to use it for the good of other people as they grow older."
Free transportation: As part of Valerie's Education Advocacy studies at Muhlenberg College, her thesis explores the impact a lack of free transportation has on urban schools and its correlation with student education opportunities. "I believe it's impeding their future and access to opportunities that might otherwise be available," she says. "It also impacts what I'm doing with The Validation Project. I could have a chapter at a school, for example, but if a student can't get to a meeting, that's a roadblock."
Summer at the museum: Valerie is proud to have been selected as a Truman Scholar. The national scholarship program chooses college students ready to dedicate their lives to public service and awards a grant of $30,000 toward graduate studies. As part of this, unless things change as a result of the current health crisis, Valerie plans to move to Washington, DC this summer to serve as an education intern at the National Children's Museum.
Mastering Ireland: Following her time in DC, Valerie plans to move to Northern Ireland, where she will study Children's Rights as part of a master's degree program at Queen's University Belfast. "My work leading this organization has made me realize I want to dedicate my life to children's rights," she says. "I ultimately want to fundraise enough so that I can come back to the U.S. and lead The Validation Project full time." Since part of Valerie's master's program focuses on public policy research and design, she is also hoping to use what she learns to develop a think tank. This would enable students to turn to The Validation Project with their issues. It will also allow the organization to have policymakers and lawyers available to collaborate.
"If someone told me this was going to be as big as it is now back then, I probably would have been too afraid to start it," says Valerie. "You truly never know what your ideas will become; the world is your kosher oyster and there's power in that. I try to relay that message to all the students I work with."
Back to Her Roots

When Valerie, a USY and Ramah alumna, was recently honored with the USCJ Cardin Award, she felt like she had connected with her roots. "This is where everything started for me," she says. "My Jewish identity has played a huge role in my belief in myself and the work I do. I joined USY in 6th grade and fell in love with it. To be honored by the parent organization of the program that gave me validation for the first time is incredible."
Want some validation of your own? Get involved!

Students
Do you have a passion? Email The Validation Project with your location, interests, current education, any career aspirations, and extracurricular activities!

Adults
Send The Validation Project your location, career, and any additional information! You can serve as a mentor, help start a chapter, or host students for a career field trip at your workplace!