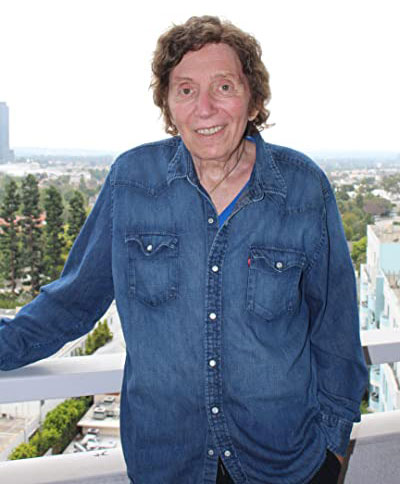 Author Louie Kemp shares how Judaism helped shape his life and friendship with legendary singer-songwriter Bob Dylan in his book Dylan & Me: 50 Years of Adventures. It begins, "It was at summer camp in northern Wisconsin in 1953 that I first met Bobby Zimmerman from Hibbing. He was 12 years old and he had a guitar. He would go around telling everybody he was going to be a rock-and-roll star. I was 11 and I believed him."
Louie received several requests over the years to write a book about his best friend. He passed on the first publisher who wanted to delve into details of Bob Dylan's private life. Louie ultimately self-published the book to ensure it honored their friendship.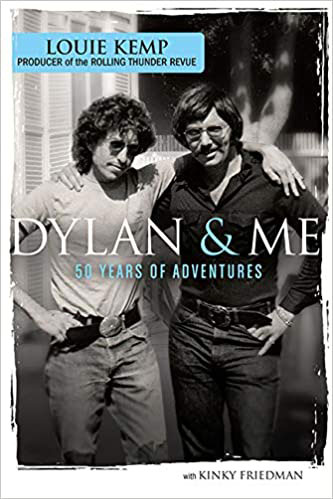 He told Rolling Stone, "To me, he has always been Bobby Zimmerman and these are all Bobby Zimmerman stories. Bob Dylan is his commercial side. I wanted to show a totally different perspective on him than anyone has ever heard before."
Louie and Bob were both from middle class families in Northern Minnesota. Each summer, from 1953-1959, they attended the Jewish Federation of Madison Herzl Camp in Wisconsin where they celebrated Judaism, learned about Israel, and once raided a fellow camper's cabin with shaving cream. Louie also recalls Bob singing on a rooftop in what he deemed his first public appearance.
As they entered adulthood, Louie took over his father's Lake Superior fish business and built an international one of his own, Louis Kemp Seafood, which he later sold. Meanwhile, Bob headed to New York to begin his music career, writing lyrics that embraced his Jewish roots, including "Gotta Serve Somebody," which alludes to Joshua 24:14; "All Along the Watchtower" that references Isaiah 21; and "With God on Our Side."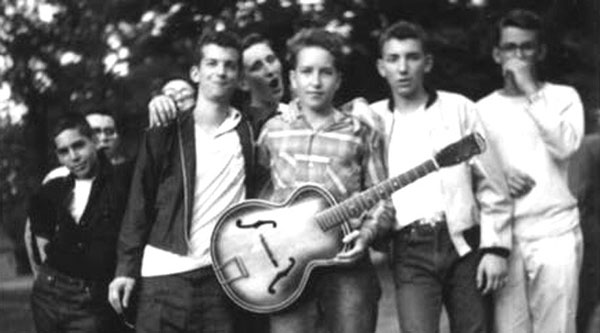 Even still, Louie never saw him as Bob Dylan—but rather Bobby Zimmerman from the North Country. "We have laughed at the same jokes and confided our deepest thoughts and fears," he shares. "We have never needed anything from each other, but have always been there for each other."
Bob invited Louie to join him on his 1974 tour across America and abroad and asked Louie to parlay his business know-how to produce the famous Rolling Thunder Revue tour in 1975 and '76. A pop-up tour of sorts, they played 31 shows with no advertising until a few days prior to the concerts, which featured Joan Baez, Ramblin' Jack Elliott, Bob Neuwirth, and, of course, Bob.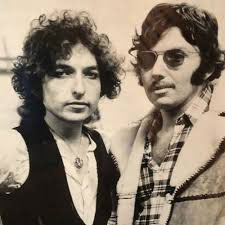 For three years in the early '80s, Louie and Bob lived together in Los Angeles. Louie recalls participating in Chabad telethons; Bob being mistaken for a homeless man when he opened the ark on Yom Kippur; and holding seder with Marlon Brando at the congregational seder at Hollywood's Temple Israel where Bob played his freedom anthem "Blowin' in the Wind."
Over the years, Louie had become Orthodox while Bob was invited by a friend in Los Angeles to follow Christianity. That's when Louie felt compelled to have a heart-to-heart with him. "It was my mission to see that he was educated in Judaism," he says. "I brought the rabbi I learned with, Rabbi Friedman in Minnesota, to him. We had never learned Judaism like that, prior to that. I would introduce many more rabbis and observant Jews to Bobby, each bringing a brick to strengthen the foundation of his faith."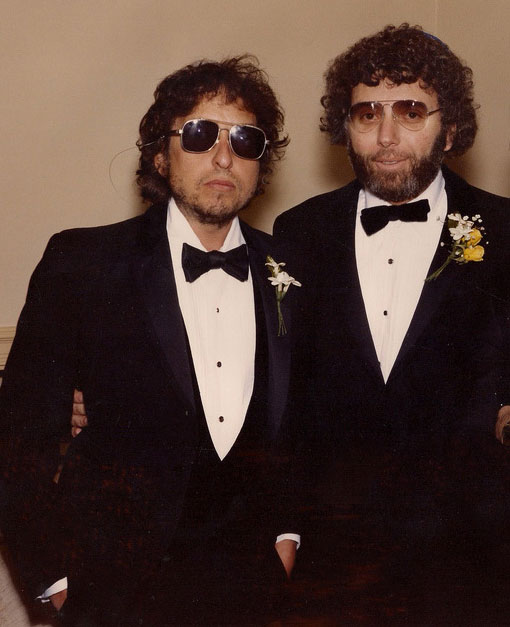 Their friendship held true, and when Louie married in 1983, Bob even served as his best man.
Louie has since embraced opportunities to support others on their Jewish journeys as the founder of Chabad of Pacific Palisades, California, and "father" of Aish Ha Torah's Discovery Program, which inspires people to study Torah with greater meaning. It's become Louie's passion to bring others closer to Judaism—just as he did for one of music's greatest icons.
Now in his 70s, Louie calls his greatest gifts his five grandchildren and six great grandchildren—all of whom he teaches the importance of faith and friendship.
---
---
Father of Aish Ha Torah's Discovery Program

Louie Kemp is known as the "father" of Aish Ha Torah's Discovery Program. The title was given to him when Rabbi Weinberg visited Louie for Shabbat and asked if he would fund a three-day program for 150 people at a Palm Springs resort. Louie agreed and attended the event where he was impressed by Discovery's success at changing attitudes and inspiring people to study the Torah's wisdom. Convinced, Louie gave a substantial donation to expand Discovery to 15 U.S. cities, saying, "Sponsoring Discovery was one of the best choices I ever made." Since then, Discovery has reached over 100,000 people worldwide.
Don't Miss Out on "Camp Experiences" This Summer
Just like with Louie and Bob, one of the greatest gifts that comes from Jewish summer camp is the lifelong friendships. That's why when USY announced it had to cancel summer travel experiences because of COVID-19, the organization quickly reimagined the summer experience so teens don't miss out. Here's what this summer's USY opportunities look like: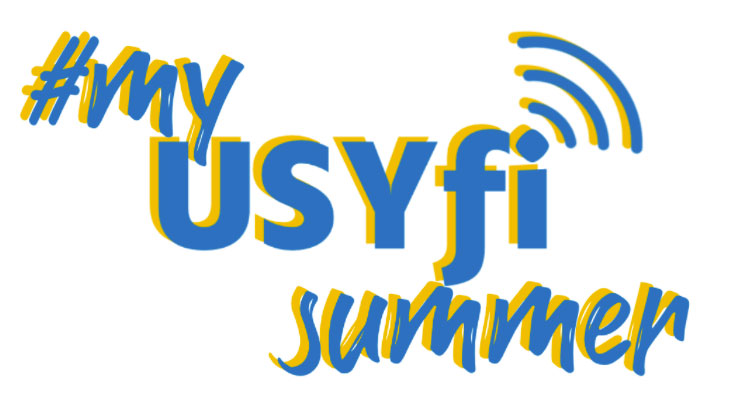 What is #MyUSYfiSummer?
A HUGE variety of virtual programs covering a ton of different categories, including college/test prep, performing and visual arts, Israel education, Jewish studies, cooking, leadership training, and more.
Who can register?
All Jewish pre-teens/teens entering 5th grade all the way through the graduating class of 2020.
Where are programs held?
Right on your computer!
When will programs happen?
Programming will take place over 6 weeks, starting July 1. Some programs occur just once and others meet weekly.
How do I sign up?
You can register for #MyUSYfiSummer using one (or both!) of the following options:
#MyUSYfiSummer All Access Pass: Get access to an incredible variety of programming for a flat fee of $99.
Premium Classes: Purchase individual classes not included in the All Access Pass, taught by guest teachers and experts.