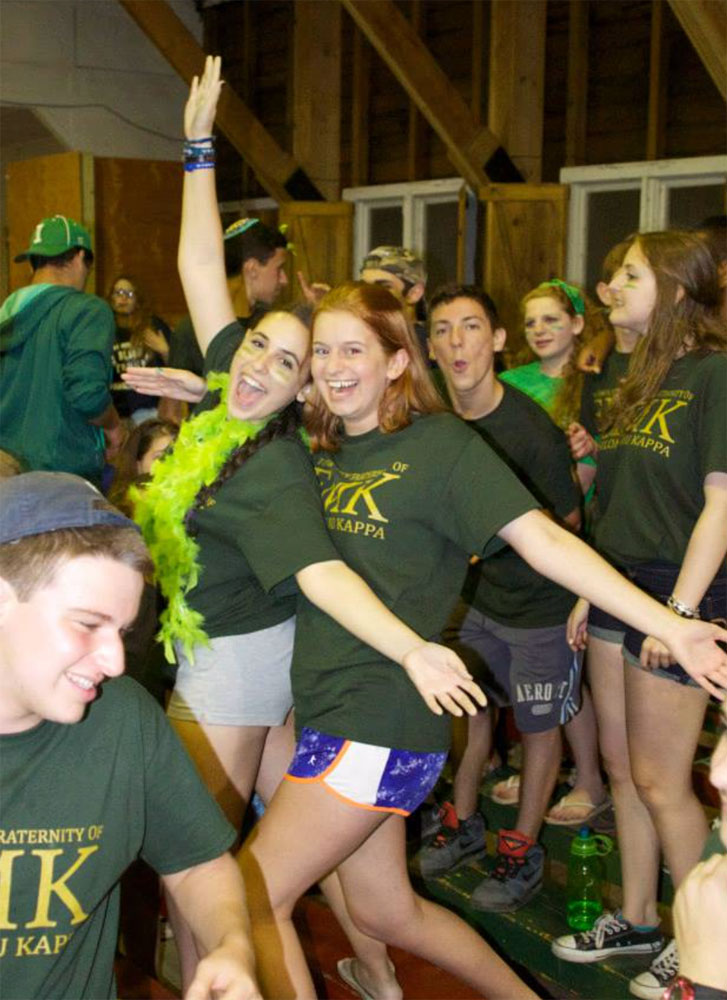 When Valerie Weisler, now 21, was a freshman in high school, she saw a fellow student getting teased for being overweight. In an instant, the powerful messages she learned from Ramah Nyack summer camp, METNY USY and Orangetown Jewish Center inspired her to approach the boy and say two words that changed her life and the lives of thousands of others ever since.
"I told him, 'You matter,'" she says. "He started crying and told me he was planning to commit suicide that night and that my words really helped validate his worth and gave him hope." Moved by his response, Valerie went home that day and created The Validation Project.
Bullied, too, during her first year of high school for being shy, Valerie was no stranger to the harmful effects it has on self-esteem, confidence and depression. The project started as a lunchtime meetup group at Valerie's high school, where students could meet and share personal struggles, but has since spread across the world.
"As soon as I put this project on Facebook, my Jewish community and friends at USY showed interest and helped me promote it," she says. "My rabbi invited me to speak in front of my synagogue and I shared the project at the USY regional convention. Before long, I was getting messages from people thousands of miles away telling me about their experiences being bullied."
The realization that her organization was having an impact on young people around the globe came when she received an email from a teenager in Uganda, who reached out to her about the struggle he faced being a gay person in a country that punishes people for being homosexual. "To know so many people my age can feel a sense of validation is incredibly rewarding for me and helps to truly create change," Valerie says.
Today, the lives of 6,000 teenagers in 105 countries have been touched by The Validation Project. The organization starts by helping students in grades K-12 identify what they're struggling with and the passions they have. The challenges students who come to The Validation Project face can range from anorexia, anxiety, sexual orientation conflict and more.
Students are then matched with a mentor from a nonprofit or corporation such as Google, Facebook or the NFL, who video chats with their student to inspire and encourage them to continue pursuing their dreams. Then, the pair collaborates and works together for a minimum of four hours a week for two months.
"If someone has a passion for cooking, we'll match them with a professional chef or if they're interested in painting, we'll pair them with an artist," Valerie says. "We then require each person to do a tikkun olam project, which could be cooking a meal at a homeless shelter or teaching someone with special needs how to paint. It's all about showing someone they are incredibly valuable and can achieve their dreams."
The longer Valerie, a 2016 Diller Teen Tikkun Olam Award recipient and finalist for the 2017 L'Oreal Paris Women of Worth Award, has been involved with The Validation Project, the more thankful she feels to have grown up surrounded by such a solid Jewish support system. While serving on USY's International Social Action/Tikkun Olam board throughout high school, Valerie saw first-hand how meaningful a community can be to a person's growth.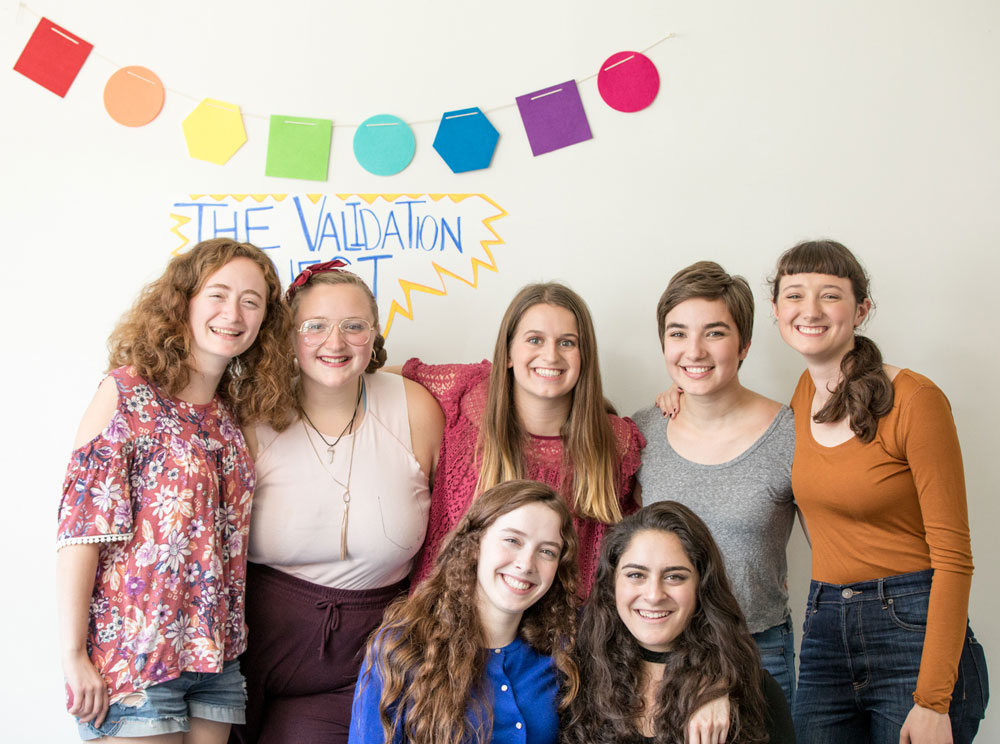 "Since starting The Validation Project, I realized that most people don't have a rabbi or mentor they can turn to," she says. "I feel so lucky to have grown up in USY and belong to such a tight Jewish community where I could always reach out to someone who shared the same beliefs and knew where I was coming from."
Replacing government-led anti-bullying courses, The Validation Project has also incorporated its "kindness curriculum" into more than 1,000 schools around the world, with 90 percent reporting a steep decline in bullying and an increase in social justice interest. Instead of waiting for students to be bullied and then talking about it, the project provides schools with curriculum to promote healthy conversations, ways to boost self-esteem and ideas for how to collaborate with peers and be activists in the community. "Every young person has the power to change the world, but if they don't have the resources, not only are they missing out on valuable skills, but other people are as well."
When Valerie peels back the layers, it's easy for her to see how her journey started with the values she learned from Judaism. "Professionally and personally, Judaism as a whole has played a vital role in boosting my confidence and assuring me that anything is possible," she says. "Tikkun olam is a big narrative in Judaism and something I will always carry with me throughout my life."
Teens can visit The Validation Project to start a chapter at their school or start a mentorship. Adults are also invited to sign up to be mentors, or get more information about The Validation Project work in their community.