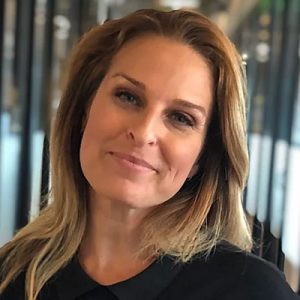 "Television has the ability to not only to entertain but to educate and helps raise the curiosity of those viewing about different cultures, religions, rituals, and history. And nothing is better than knowledge—it brings people together and helps dispel misconceptions, stereotypes, and prejudice." —Danna Stern
There's much to celebrate at yes Studios—not only because production has resumed in Israel following the COVID-19 quarantine, but also because Amazon has picked up "On the Spectrum," an Israeli TV series that follows the intricate lives of three autistic friends in their twenties. The announcement comes on the heels of yes Studio's other Netflix hits "Shtisel" and "Fauda," which is the studios most watched drama and the first Hebrew-language film picked up by Netflix worldwide.
Like "Fauda," "On the Spectrum" makes its way into mainstream markets worldwide, thanks to creative strategies designed by yes Studios, an Israeli-based content sales, distribution, development and production company.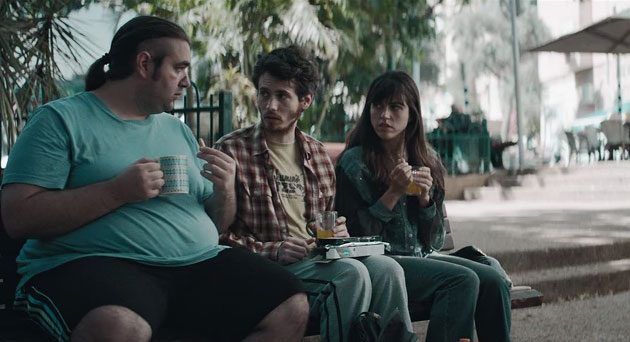 "Every show and every strategy is different," explains Danna Stern, managing director of yes Studios who leads an all-female team of four. "After getting a sense of a show, we determine how to best strategize, position and place it. We determine what area to target first and who would be the right writer. These decisions require knowing a lot about programming. We've done well with pickups and adaptations because we find the right partners and people to co-develop them."
The strategy for "On the Spectrum" began by identifying international film festivals where it would stand out, like the Tribeca Film Festival, cofounded by Robert De Niro, who has an autistic son. "Having it shown there was like a stamp of approval," says Danna. The series was also selected by film festivals throughout the world and won nine Israeli TV Academy Awards in addition to top awards in France, Monaco, and Korea.
While yes Studios doesn't traditionally pitch directly to buyers, like HBO and Amazon, it does meet with broadcast executives to see what types of shows they're looking for. Once the yes Studios team determines a show is a good fit for a particular market, they search for the right producer to pitch it.
To secure a place for "On the Spectrum" in the U.S. market, Danna searched for a writer or show runner in Hollywood who has spoken publicly about having an autistic family member. One name that came up repeatedly was Jason Katims, a Emmy award-winning writer, showrunner, and producer on the NBC series "Parenthood" and "Friday Night Lights." After learning Jason's son has Asperger's syndrome, which was featured in a "Parenthood" storyline, Danna and her U.S. team sent him the Israeli series "On the Spectrum."
"This never happens, but he received it on a Friday, watched the first three episodes and then called his wife to ask, 'What are we doing today? We have to watch this!'" recalls Danna. "Four days later, I was on a plane to the U.S. to discuss the deal. Jason said, 'This is my calling. I'm not letting you get up from this table until we get the show.'"
The deal was made and Jason began writing the "On the Spectrum" pilot for Amazon. Once film production resumes in the U.S. the series will got into production for the eight-episode initial season.
In the meantime, Danna is keeping busy. During Israel's quarantine, she received a plethora of scripts to review while serving her newly-homeschooled children three meals a day. yes Studios also has dozens of shows in different stages around world and YES TV currently has 12 series in production in Israel where production recently resumed.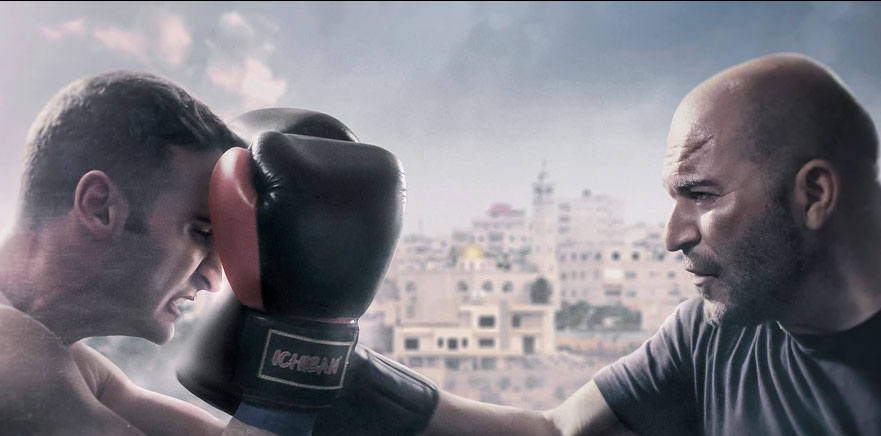 Oh, and "Fauda" launched globally. In the first week, it ranked in the top 10 in Iran, Lebanon, and India, and in the top five in Brazil and Argentina. Danna kept tabs on the show's success by asking social media followers to share updates. "That first week, they kept posting screenshots," she says. "I tried responding to everyone, but couldn't keep up!"
Danna says "Fauda" resonates well, not only because it's an action-thriller with great hooks, "but also because it's not one sided," she says. "Everyone on our show is various shades of gray."
Based on the creators' real-life experience, "Fauda" follows a team of elite Israeli undercover agents working to apprehend Hamas activists in the West Bank. The series portrays Palestinian terrorists in a sympathetic and complex manner. This glimpse into the Middle East has sparked meaningful dialogue about cultural identity—offering a rawness and authenticity that resonate with audiences in times of unrest.
"Television has the ability to not only to entertain but to educate and helps raise the curiosity of those viewing about different cultures, religions, rituals, and history," explains Danna. "And nothing is better than knowledge—it brings people together and helps dispel misconceptions, stereotypes, and prejudice."
"Fauda" delivers a hyper-focused authenticity that's true to so many of the yes Studios shows. And if the series' success is an indicator of what's to come for "On the Spectrum," Danna and yes Studios will have another reason to celebrate.
"It's a long process to make a deal, develop and get a pilot or a series order" she shares. "It's not for people looking to make a quick buck, but I enjoy it. I do it with love."
---
About Danna
Danna is an international television veteran who has managed all aspects of content acquisitions, channel creation, and branding across platforms in her pervious role in Israel's "yesTV", a multichannel television provider.
Her team represents exclusive TV series by connecting productions, creators, and ideas that can travel anywhere and resonate with audiences worldwide. They aim to match the perfect content with the right platform—whether finished tape distribution, formats sales, innovative ideas, and pitches—tapping into the creative community thriving in Israel.
Danna's Binge-Worthy Recommendations

Those looking for an entertaining way to pass time during the pandemic may enjoy these recommendations from Danna. "My favorite drama is 'Succession,' which has brilliant writing, acting, and production craftsmanship—I can't wait for season 3 on HBO," she shares. "I am also currently watching 'Call My Agent'—a French series on Netflix that takes place behind the scenes at a Parisian talent agency. It's extremely fun while also professional viewing for me."

yes Studios Trailers
Want a sneak peak of yes Studios' hit series?
Watch the trailers of "Fauda" and "On the Spectrum."