Jewish tradition has long taught us the importance of preserving and protecting the planet. As Psalm 24 says, "The earth is the Lord's and the fullness thereof, the world and those who dwell therein, for he has founded it upon the seas and established it upon the rivers," making any act that damages the earth an offense against the creation of God.
In 2020, as millions of acres in Australia have burned (and are still burning) due in large part to rising levels of CO2 and as ecosystems and species worldwide face severe danger because of deforestation, climate change and more, many in the Jewish community are doing their part to protect the planet for generations to come.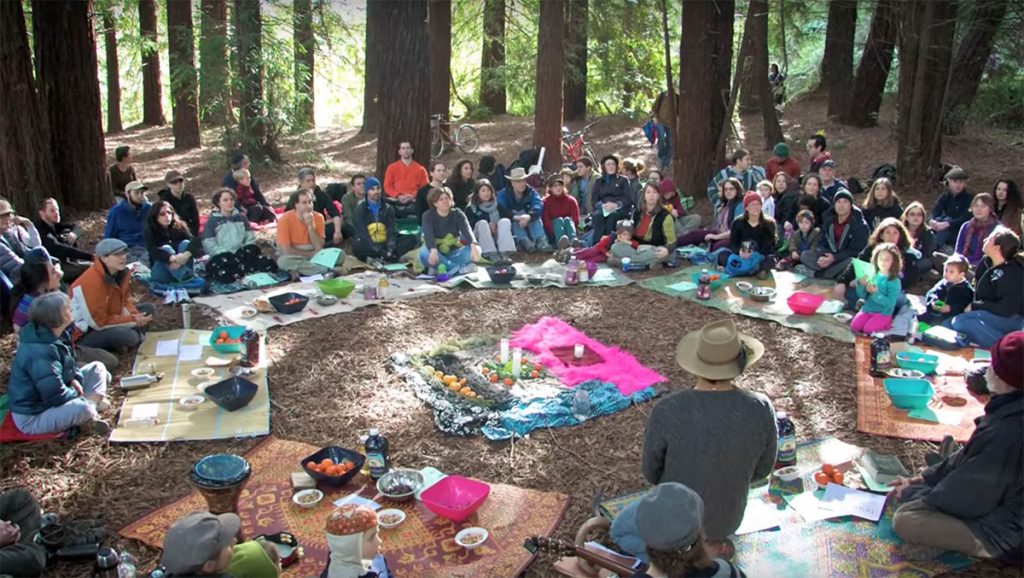 How One Organization Is Creating a More Sustainable World
As the largest faith-based environmental organization in the U.S., Hazon is creating positive change through its mission of helping to strengthen Jewish life while contributing to a more environmentally sustainable world for us all. Its immersive experiences inspire individuals and communities to make commitments to change, with a focus on food systems. Hazon's JOFEE Fellowship program, for instance, provides training, mentorship, and support from leading educators in the outdoor, food, farming, and environmental fields.
When speaking to the importance of protecting the environment, Rabbi Nate DeGroot, Hazon's Detroit associate director and spiritual and program director, points to the Torah. "In the beginning of our sacred texts, we're told that God forms humanity by gathering the dust of the earth and blowing God's life-breath into it," he says. "This foundational understanding shows us we aren't separate from the earth and that we share a common source that underlies a Jewish ethic of sustainability. We not only live life along a holiday calendar that is rooted in the agricultural cycles, the growing seasons and the harvest times, but use nature-based metaphors when we speak of God and the wisdom scroll of our tradition. There is no Judaism without nature."
While there's no one-size-fits-all solution to the climate crisis, Rabbi DeGroot believes in starting small—with actions such as eating less meat that will cause a larger cultural and societal shift to emerge. "As Jews, we belong to a faith that cares not just about today, but about the future as well," he says. "It's important to trust that the only way to make a difference is to impact and inspire hearts and minds one at a time."
How Jewish Camp Inspired One Individual's Passion for the Climate
Rachel Beck, youth director at Temple Beth Zion-Beth Israel in Philadelphia, Pennsylvania, has vivid memories about where her passion for the environment started. She was a camper at Camp Ramah in Canada. "I remember the feeling of freedom from being outside and away for a little bit from school and teachers," she says. "The experience gave me a true connection and appreciation for the environment and definitely impacted what I do now."
When she's not mentoring Jewish youth as an 8th grade teacher and youth director, Rachel is active in the Jewish community and in helping to fight the climate crisis. She has dedicated tremendous time and energy to engaging more Jews to be active in the movement. In fact, Rachel recently spoke at 20/20 Judaism, the USCJ collaboration convention that addresses key topics that are crucial to the future of Conservative Judaism, about the role Jews have in the community, how to not let fear be a barrier, and ways Jews can come together in solidarity to end the climate crisis.
If there is one thing that has carried Rachel throughout her activism work, which also focuses on everything from anti-Semitism to politics, it's her strong Jewish values established while attending camp, Jewish day school, and Congregation Beth Shalom in Pittsburgh. "For me, it all comes back to my Jewish values I was raised on and the importance of tikkun olam," she says.
Steps to Soften Your Environmental Footprint


Bring your own bags to stores when shopping.
Invest in a reusable water bottle that can go everywhere with you.
Grow food in your garden or even in a compact container.
Choose local produce.
Eat less meat.
Cut down your energy use by unplugging gadgets, turning off lights and turning down the heat.
Consider going solar.
Suggest forming a "green team" at your synagogue to examine ways to reduce energy consumption.