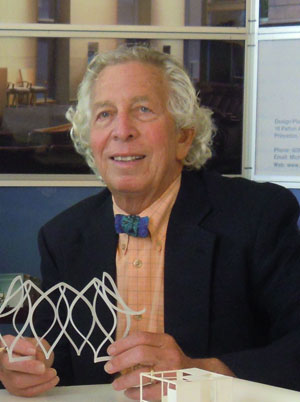 Michael Landau, AIA, who has more than 50 years of experience in the planning, design and construction of worship facilities and whose design work has been recognized nationally through awards, publications and exhibitions, answers the question:

What's a journey you're on right now and what excites you most about it?
The design of synagogues has been an integral aspect of my 50-plus years long career as an architect. In fact, my thesis project for architectural school way back in 1965 was a synagogue. The journey I find myself on currently is an opportunity to devote time to meaningful and inspiring activities. That includes designing synagogues, and also includes as much travel as my wife and I can arrange for ourselves, with frequent forays into scuba diving.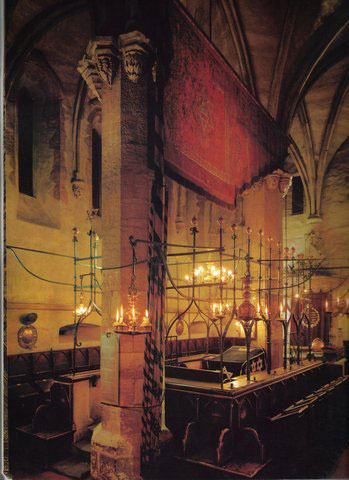 One of our recent trips to Prague included Shabbat services at Altneuschul, Europe's oldest, continuously active synagogue, and one to which I have a personal, familial connection: From 1753-1792, my direct ancestor Yechezkel Landau, the Noda Biyhudah, was the rabbi of Altneuschul. He was also chief rabbi of Prague for most of that time.
Services at Altneuschul, which literally translated means "the old new synagogue," are entirely in Hebrew and have remained unchanged over the last 250 years. The temple building itself dates back to 1260 CE. This had a powerful impact for me, as I was able to vividly imagine my six-times-great-grandfather on the bimah, leading the service. This palpable, direct connection to my own family history, as well as to the history of our people in Europe, made the experience unforgettable and deeply moving.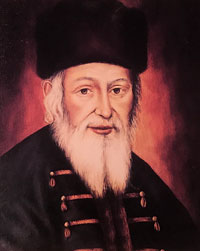 Attending the service was also eye opening on many levels. For example, while I enjoyed a profound and moving Shabbat experience in the sanctuary, my wife's experience was dramatically different. She and the other women in attendance sat in a space separated from the sanctuary by a 3-foot-thick masonry wall. Only a narrow slit in this barrier offered them a view and hearing of the services. I also noticed that of the 70 or so men and children in the sanctuary, about half were tourists like me, though likely without a family connection to the space like my own.
Our visit to Altneuschul now resonates in almost every aspect of my work. I think of the feeling of that sacred space as I consider a new sanctuary design, hoping to contribute a sense of meaning and belonging for the future congregants there. At the same time, my partners and I look to balance that feeling with light, joy and inclusiveness. My hope is that our works could impact the future of Judaism in ways as lasting and as powerful as Old New Synagogue in Prague has done for the past and present.
---
Have you or someone you know found meaning in life through Judaism? If so, email us at [email protected]. to tell us your story for consideration in a future The Road Traveled column.