Loved and respected by everyone around him, Benjamin Beezy seemed to have the world at his fingertips. After attending Milken Community High School, Ben graduated summa cum laude from the University of Southern California, completed law school and was working at a high-caliber law firm—all while still being involved in the Valley Beth Shalom community in Encino, California. Still, all this wasn't enough to overcome the harsh realities unaddressed mental illness has on millions of Americans every year.
In the summer of 2018, Ben tragically took his own life, sending a shockwave through his synagogue and surrounding community. Ben's suicide prompted massive change pertaining to how members of Valley Beth Shalom view and address mental health.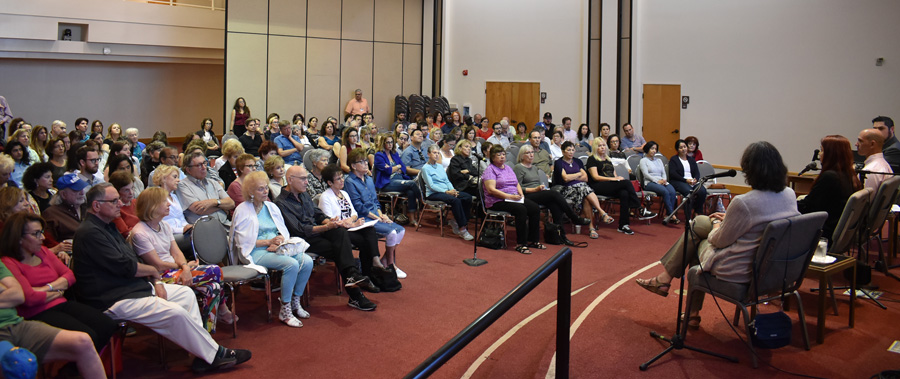 Helping spearhead the movement was Rabbi Noah Farkas, giving a passionate, heartfelt Yom Kippur sermon shortly after Ben's death. "I wish I could say that Ben's story is unique, that he is the only good kid who was troubled," he said at the time. "I wish I could say that we Jews have figured out how to protect ourselves and our kids from mental illness. I wish I could say that our own community at Valley Beth Shalom was somehow inoculated against the epidemic of mental illness. Alas, we are not. Mental illness is everywhere. It knows no boundaries of gender, ethnicity, age or economic status."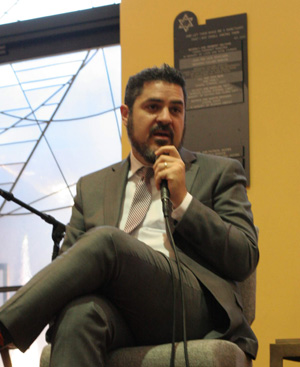 His powerful words quickly turned into communal action. Just months after the tragic loss of Ben, the synagogue launched So Healthy Together. The community initiative addresses the causes of mental illness and forms a strong network to give support to those in need. Their launch event featured a panel of prestigious doctors and volunteers from organizations such as the American Foundation for Suicide Prevention and the San Fernando Valley Community Mental Health Community.
The synagogue has since hosted several free community events, with more coming this Fall—including a parent/teen series, a stress and anxiety conversation for parents of 4th-6th graders and an event where community members can hear from experts on best practices for managing health and stress. "Whether it's stress, anxiety or depression, there is a massive need across the board for resources to be made available for people in need," says Rabbi Farkas. "For generations, the Jewish people have rightfully focused on the great catastrophic events of the 20th century. But as we move farther into the 21st century, there needs to be more focus on alleviating the sense of meaningless and despair so many Americans face."
In the year since launching So Healthy Together, Rabbi Farkas says the response and results have been immense. "The biggest thing is we're talking about it," he says. "I've seen folks who have never really been engaged in conversation be extremely engaged in this topic. We've also trained all our staff members on mental health first aid, so we can all know what to look for, what an 'episode' looks like and more. As we continue to expand this initiative and help folks with mental health issues, the feedback has been overwhelmingly positive."
---
Rhode Island Synagogue Raises the Bar For Those in Emotional Need
From helping congregants who are facing mental health and family issues to holding workshops on topics related to stress management, aging and grief, the Kesher program has proven to be a tremendous benefit to members of Rhode Island's Temple Emanu-El.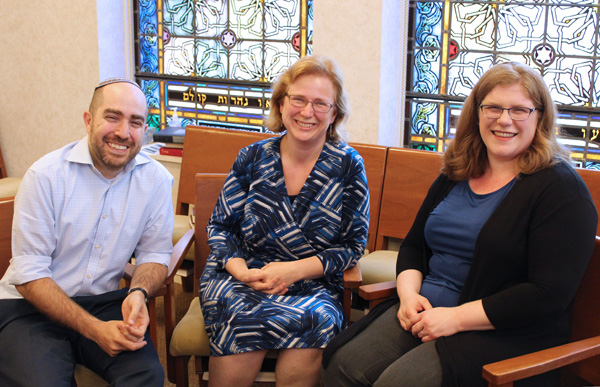 A congregational outreach program of Jewish Collaborative Services that brings social workers on site to four synagogues throughout the state, Kesher and its social workers provide both immediate and long-term emotional support to congregants. At Temple Emanu-El, social worker Tara Watkins is available to rabbis, staff and congregants on a weekly basis and is at the temple at least twice a month during Shabbat services. Because the program is mobile, Tara is able to meet with congregants at the temple or in their own homes.
"One of the most gratifying aspects of the work I do is the relief I hear in voices or see on faces after we have spoken," Tara says. "I've had congregants reach out months or years after our interactions to let me know how supportive Kesher was for them during a time of real struggle and transition in their lives. The fact that Kesher is a free and confidential program also helps give peace of mind. Congregants know when they reach out to me, their personal challenges won't become gossip."
Social workers spend time at each of the four synagogues offering case management, information and referrals, short-term counseling, support groups and family life education programs, while providing ongoing support for clergy and staff. The rabbi and social worker also act in collaboration to provide individuals with a holistic response to their needs, offering both therapeutic and spiritual guidance.
Mental Health By the Numbers

Did you know October 10th is World Mental Health Day? In honor of this, we are highlighting the latest numbers on Americans impacted by mental health issues:

Approximately one in five adults in the U.S. (46.6 million) struggle with mental illness.
Approximately 21.4 percent of youth, aged 13-18, experience a severe mental disorder at some point in their lifetime.
18.1 percent of adults in the U.S. face an anxiety disorder, such as posttraumatic stress disorder, obsessive-compulsive disorder and specific phobias.

To read the full study, click here.