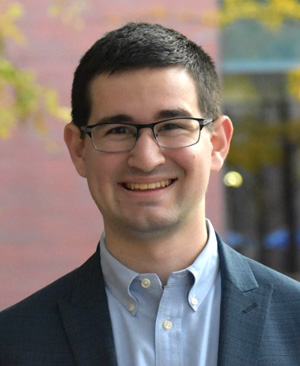 By Jared Rogers
Upon arriving at the University of Pennsylvania, I was terrified of not finding authentic communities to call my own. Before college, I lived and breathed Conservative Judaism; I was a student at Schechter Long Island, a counselor at Ramah Nyack and an officer on USY's International Executive Board. Unsurprisingly, I fell in love with the Conservative Jewish Community (CJC) at Penn. CJC provided me with the familiar space I needed to thrive Jewishly and be myself during my tough transition to college.
It all started with a leap of faith: walking across campus alone to attend Friday night services the first Friday night of freshman year. The Kabbalat Shabbat and Ma'ariv services, as well as the D'var Torah given in-between, made me feel right at home. Later that week, I attended my first PUMP (Pop-Up egalitarian Ma'ariv 'Party'), a monthly Thursday night event where we gather in the cozy home of a Jewish student to daven Ma'ariv, play wholesome games and schmooze. I was hooked.
My involvement with CJC only grew from there: we sat together at Hillel for Shabbat dinner, hosted spontaneous text studies, ate lunch in the sukkah and coordinated Passover meals, attended each others' performances and participated together in Hillel-wide events for Chanukkah and Purim. During my second semester, I joined the CJC board, and now, I serve as its co-chair. By last semester's end, CJC engaged more than 100 Jewish students in some capacity, service attendance consistently hit 25-30 students and we hosted at least one "USY chapter"-style event each week.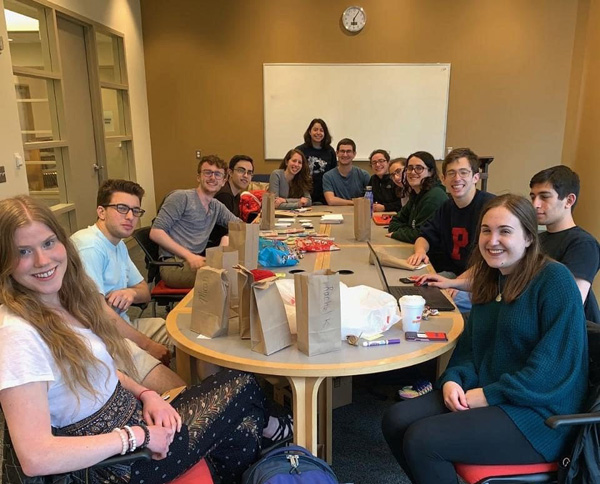 Unfortunately, this type of community is unavailable to many of my closest Schechter, Ramah and USY friends at their colleges. While many Hillels offer egalitarian Friday night services, few mimic the energies of USY and Ramah services from week to week, and even fewer Hillels have sub-groups that specifically identify as "Conservative," "Halakhic Egalitarian" or something similar. Consequently, even my friends who served on USY executive boards with me engage solely with Chabad, Orthodox or Reform communities. A common discussion in USY has always been about the shrinking number of Jews affiliating with the Conservative Movement. Every year sees decreased USY attendance and synagogue membership. One significant reason for these generational affiliation drops is that the Conservative Movement is not adequately engaging the 18- to 25-year-old demographic on their college campuses. We're losing our future leaders because the presence of Conservative Judaism on campus during this crucial time is essentially non-existent.
Luckily, the grassroots organization MASORTI-on-Campus unites Conservative Jews on North American campuses by offering support and programming such as annual Shabbatons that mimic what USCJ's KOACH once offered. While this is truly amazing, we have the power to do much more. To draw a comparison, it would be as if USY regions operated without chapters—it simply is not sustainable.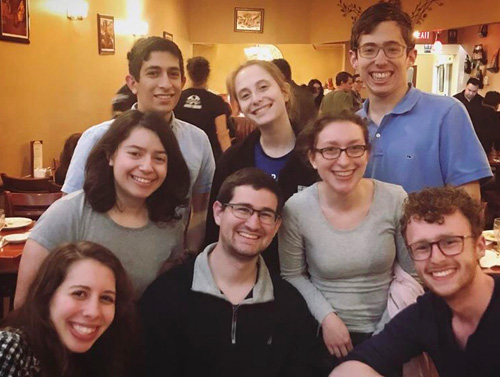 Successful Conservative Jewish communities on college campuses are not only possible, but are proven to thrive with the right momentum. As an engineering student, I cannot help but make a nerdy analogy. In physics, momentum is defined as the mass of an object multiplied by its velocity. The higher velocity or more mass an object has, the larger the chance that it will tend to stay in motion. Offering more opportunities (the metaphorical "velocity") on campus for engagement with your community will likely lead to more students (the metaphorical "mass") actually engaging, thus allowing you to build momentum for your leadership boards, social events and services.
CJC intentionally maintains its board with a high number of leaders relative to community members. This increases our momentum by allowing more people to run programming, reach more potential members and make CJC a larger presence in the Penn Jewish community. It also guarantees that we will have a minyan every Friday night, representation at Hillel-wide functions and attendance at all of our community-driven events.
Much like a business pursuing industry disruption, Jewish communities on campus need to understand their differentiating value propositions. The place of traditional egalitarian groups is unquestionably unique, as they exist between the non-egalitarian religious Judaism and pure cultural Judaism with which so many college students tend to engage. Interestingly, most of our community members do not have a Conservative Jewish background, indicating that many Jewish college students do desire a middle ground.
In fact, the success of our minyan is predicated on students who did not fatefully show up to our services the first Shabbat. By actively seeking out and getting to know these students, they felt far more compelled and significantly more comfortable participating. This is the exact same mechanism by which USYers find USY services so beautiful and meaningful. However, it is also essential to recognize that many non-observant Jews are engaged with other organizations on campus. As such, CJC is conscientiously designed as a community without commitment—we are there for when and where Jewish students want us.
Supporting our college communities is essential for the future of Conservative Judaism. It is important not only for the future growth of our current USYers and Ramahniks, but also for the future of our synagogues. Relationships between synagogues and campus communities are inherently mutually beneficial: support college students now to attract them later. For example, every couple years CJC hosts a Shabbaton at Temple Beth Zion Beth Israel (BZBI) in Philadelphia, and this past summer, I attended their Tisha B'Av services with other CJC members. It feels amazing to know that, if I remain in Philadelphia post-graduation, I would have a congregation like BZBI to support my Jewish journey.
I hope that one day every Jewish college student can feel the same way.
---
Jared Rogers is currently a junior at the University of Pennsylvania pursuing concurrent degrees in Mechanical Engineering and Business Operations. He is a METNY USY alumnus who previously served as USY's International Religion/Education vice president. He now proudly serves as the co-chair of the Conservative Jewish Community at Penn, an organization that seeks to provide Jewish students with a traditional egalitarian modality for approaching and experiencing Jewish religion and culture on campus. In his free time, he enjoys building electric racecars with the Penn Electric Racing FSAE team and playing the bass drum in the Penn Band. You can contact him at [email protected].