Nothing calls for a trip to the lake, beach or pool with a great book in hand more than the dog days of summer. Luckily, we have these books for adults and young adults—some by Jewish authors and others with Jewish storylines—for you to add to your summer reading list this month.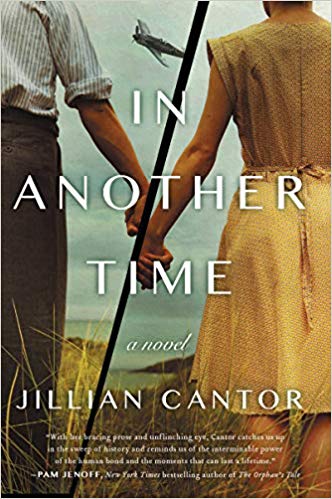 In Another Time by Jillian Cantor
In 1931 Germany, bookshop owner Max Beissinger meets Hanna Ginsberg, a budding concert violinist. Immediately he feels a powerful chemistry between them, and not long after, they fall in love and begin making plans for their future. As their love affair unfolds over the next five years, the climate drastically changes in Germany as Hitler comes to power. Their love is tested with the new landscape and the realities of war, not the least of which is that Hanna is Jewish and Max is not. Unbeknownst to Hanna, Max has a secret that causes him to leave for months at a time–a secret that Max is convinced will help him save Hanna if Germany becomes too dangerous for her because of her religion.
---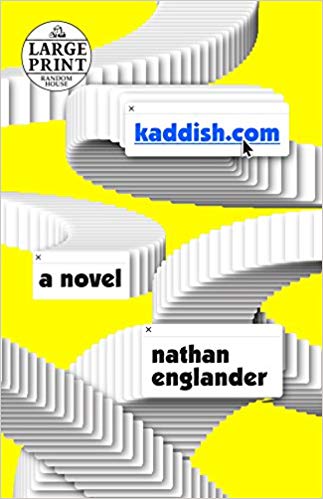 kaddish.com: A Novel by Nathan Englander
The celebrated Pulitzer finalist and prize-winning author of Dinner at the Center of the Earth and What We Talk About When We Talk About Anne Frank delivers a streamlined comic masterpiece about a son's failure to say Kaddish for his father. Larry is the secular son in a family of Orthodox Brooklyn Jews. When his father dies, it's his responsibility to recite the Kaddish, the Jewish prayer for the dead, every day for 11 months. To the horror and dismay of his sister, Larry refuses—imperiling the fate of his father's soul. To appease her, Larry hatches an ingenious if cynical plan, hiring a stranger through a website called kaddish.com to recite the prayer and shepherd his father's soul safely to rest.
---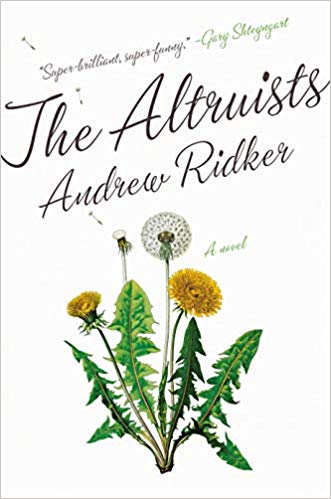 The Altruists by Andrew Ridker
This first-time Jewish author writes a vibrant and perceptive novel about Arthur Alter, a middling professor at a Midwestern college who can't afford his mortgage, is exasperated by his much-younger girlfriend and his kids won't speak to him. And then there's the money—the small fortune his late wife Francine kept secret, which she bequeathed directly to his children. On the verge of losing the family home, Arthur invites his children back to St. Louis under the guise of reconciliation. But in doing so, he unleashes a Pandora's box of age-old resentments and long-buried memories—memories that orbit Francine, the matriarch whose life may hold the key to keeping them together.
---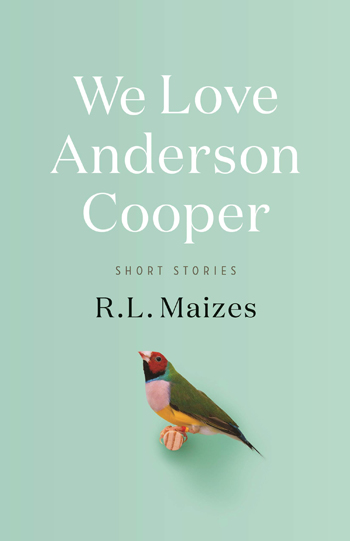 We Love Anderson Cooper by R. L. Maizes
The title of We Love Anderson Cooper comes from the first story in R. L. Maizes' debut story collection: After a bar mitzvah boy comes out as gay on the bimah, his parents are upset he didn't tell them first. "We love Anderson Cooper!" his mom ensures. This humor underpins the majority of the stories found within the collection. They all center on protagonists who are just a little weird. There's a tattoo artist who helps cancer survivors reclaim their bodies; a Jewish man who feels betrayed by his cat when it likes his girlfriend's Christmas tree; and a therapist whose couch broke.
---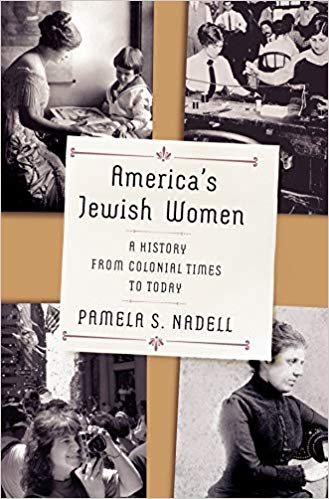 America's Jewish Women: A History from Colonial Times to Today by Pamela Nadall
What does it mean to be a Jewish woman in America? In a gripping historical narrative, the author weaves together stories of a diverse group of extraordinary people—from the colonial-era matriarch Grace Nathan and her great-granddaughter, poet Emma Lazarus, to labor organizer Bessie Hillman and the great justice Ruth Bader Ginsburg, to scores of other activists, workers, wives and mothers who helped carve out a Jewish American identity. The twin threads binding these women together, she argues, are a strong sense of self and a resolute commitment to making the world a better place.
---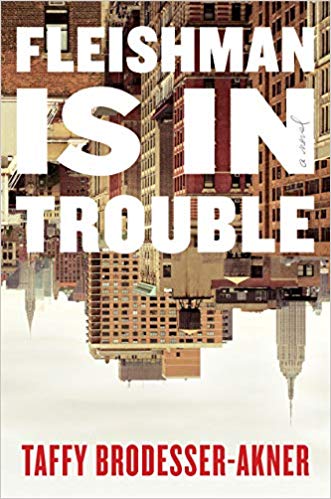 Fleishman Is in Trouble by Taffy Brodesser-Akner
Taffy Brodesser-Akner's debut novel tells the story of Toby and Rachel Fleishman, who have just separated after 15 years together. It takes place a couple months after their separation, when one night, Rachel drops the kids at Toby's apartment and disappears. But Toby and Rachel don't narrate the story—that falls to Libby, an old college friend of Toby's whom he met studying abroad in Israel. Libby is a former staff writer for a men's magazine who lives in suburban New Jersey and is struggling as a stay-at-home mom. At first, Libby has an elusive presence, but midway through the book, she begins meditating on the career she spent profiling men who "said all the things I wasn't allowed to say aloud."
---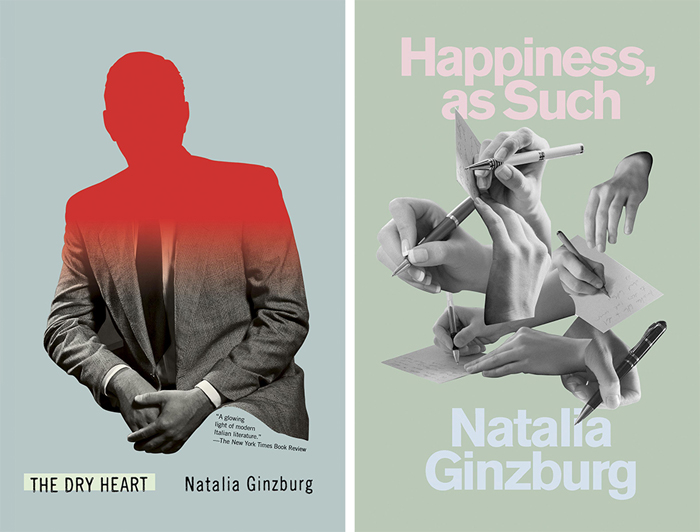 The Dry Heart & Happiness, as Such by Natalia Ginzburg (new translations by Frances Frenaye and Minna Zallman Proctor, respectively)
New translations of two beloved books by Italian novelist and playwright Natalia Ginzburg were released this summer. Natalia's dad was acclaimed Jewish Italian professor Giuseppe Levi. While Natalia was raised secular, married a noted anti-fascist political activist, had three children and eventually converted to Catholicism after her husband died in prison, she remains one of the most influential post-WWII Italian Jewish writers. She even became a member of the Italian parliament.
---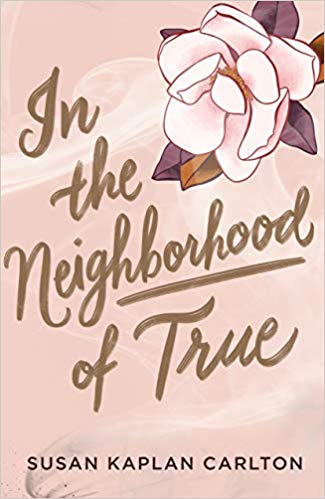 In the Neighborhood of True by Susan Kaplan Carlton
In this young adult novel, Ruth Robb and her family transplant themselves in the summer of 1958 from New York City to Atlanta—the land of debutantes, sweet tea, and the Ku Klux Klan. In her new hometown, Ruth quickly figures out she can be Jewish or she can be popular, but she can't be both. Eager to fit in, Ruth decides to hide her religion. Before she knows it, she is falling for the handsome and charming Davis and sipping Cokes with him and his friends at the all-white, all-Christian Club. But when a violent hate crime brings the different parts of Ruth's identity into sharp conflict, she will have to choose between all she's come to love about her new life and standing up for what she believes.
---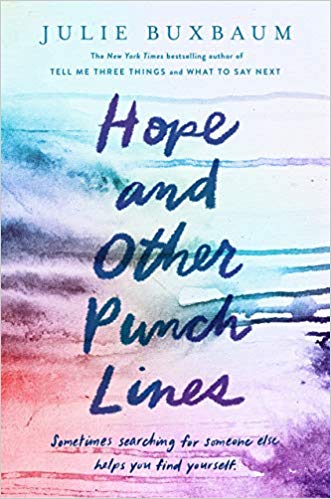 Hope and Other Punchlines by Julie Buxbaum
Abbi Hope Goldstein is like every other teenager, except that her famous alter ego, Baby Hope, is the subject of internet memes. Abbi was captured in what became an iconic photograph: In the picture, Abbi (aka "Baby Hope") wears a birthday crown and grasps a red balloon; just behind her, the South Tower of the World Trade Center is collapsing. Now, Abbi is desperate for anonymity and decides to spend the summer before her 17th birthday incognito as a counselor at Knights Day Camp two towns away. Too bad Noah Stern, whose own world was irrevocably shattered on that terrible day, has a similar summer plan.
---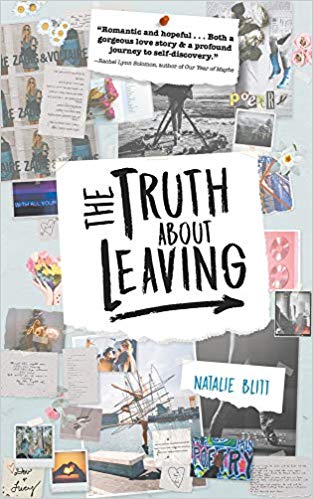 The Truth About Leaving by Natalie Blitt
Lucy Green thought she had her senior year in the bag. Cute boyfriend? Check. College plan? Check. When her boyfriend dumps her the week before school starts, Lucy–on the first day of school–literally stumbles into Dov, the new Israeli transfer student; Lucy's carefully mapped-out future is crumbling right in front of her. Determined to have a good senior year, and too busy trying to hold her family together while her mom is across the country working, Lucy ignores the attraction she feels to Dov. Lucy and Dov's connection, though, is undeniable. Lucy begins to realize that sometimes, you have to open yourself up to chance. Even if the wrong person at the wrong time is a boy whose bravery you admire and who helps you find your way back to yourself.