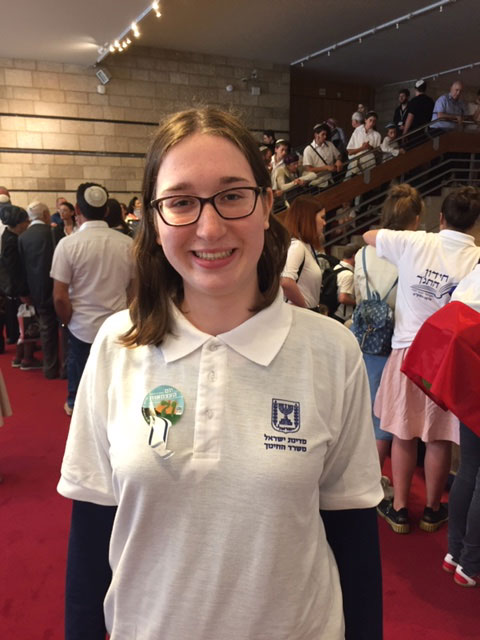 After endless hours of daily studying, note taking and memorizing the most minute details, everything finally came together earlier this year for now-college freshman Elianna Sokoler of Temple Aliyah in Woodland Hills, California. Elianna represented the United States in the International Chidon HaTanach, a global competition held in Jerusalem that brings together 72 participants from more than 40 countries to showcase their love for Judaism and knowledge of the Tanach (the Hebrew Bible).
Before taking center stage in Israel, Elianna competed against more than 200 teenagers in the U.S. national finals in New York—becoming one of just four American students to advance to the international competition. As Elianna took the stage at the Jerusalem Theatre, the thought of her ancestors' journeys stuck in her mind.
"Taking part in this great competition was an extremely proud moment for me as I thought back to my great grandparents fleeing Germany before the Holocaust and those who perished during it, as well as my family who experienced the pogroms in Russia and Poland," she says. "I'm a link to the past and a reminder of all the struggles our people have had to overcome. My mother and brother also competed in Israel as teens, so this really meant a lot to me."
The event was not only held on Yom Ha'atzmaut (Israel's Day of Independence) and broadcasted on state television, but was personally attended by Israel Prime Minister Benjamin Netanyahu. The international contest started with a written exam that covered dates, numbers and figures throughout the entire Tanach, followed by several additional rounds of testing.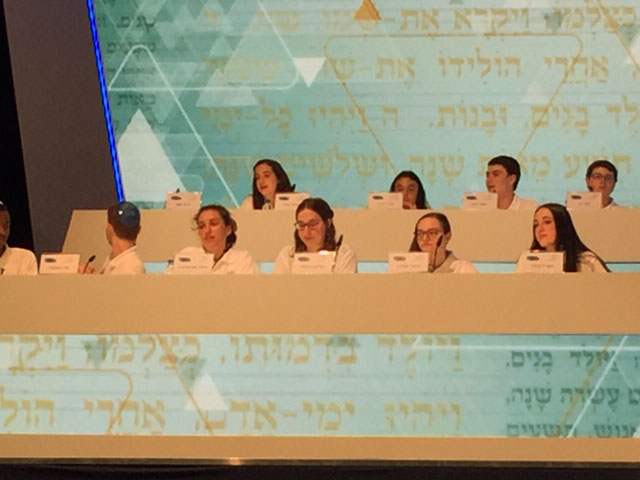 When it came to balancing school and social obligations with hours of studying Tanach, there was never a question as to why for Elianna. "Judaism is very important to me and something I always valued at a young age," she says. "I really appreciate my Jewish ancestors and our traditions and customs, so this was a way I could honor them and go back to my roots."
Elianna's most memorable moment of the experience came when she and the other participants first arrived in Israel. Together, they traveled the country visiting important and historic landmarks, learning more about the Bible and its historic context, exploring Israel's striking landscape and enjoying the beauty of the country and its people. They also met with intellectuals, top-ranking government officials and military officials during their time there.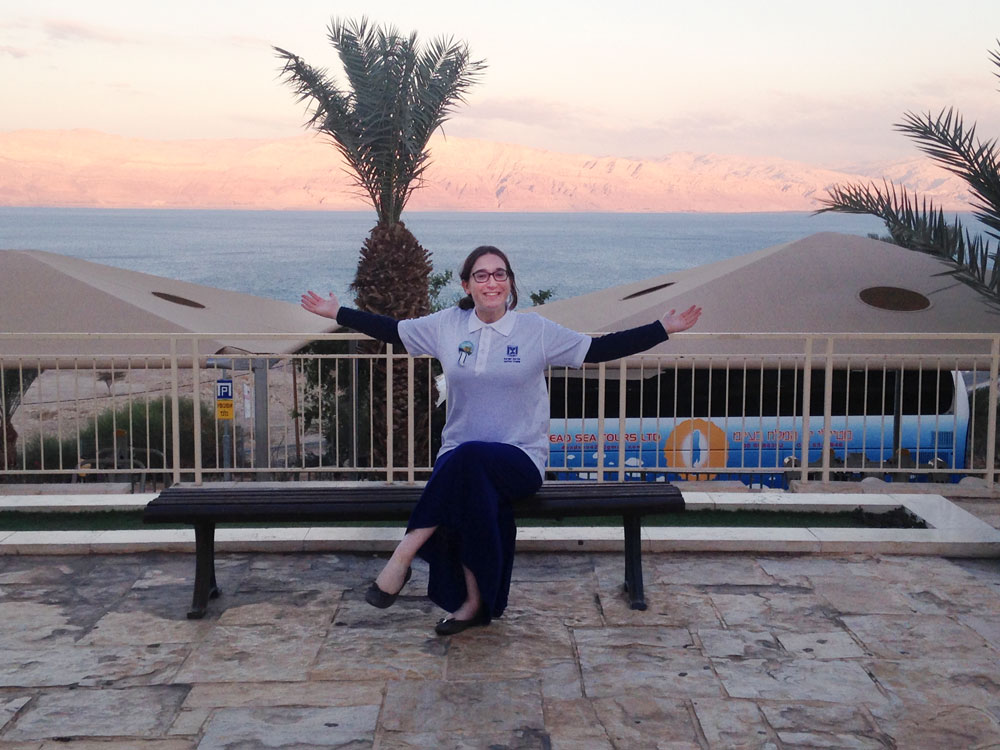 "I can't even express in words how great it was to meet so many Jewish teens from all over the world and to study and learn about our shared history together," Elianna says. "One really special moment came when we visited Masada and had the chance to soak in the experience together. It also meant a lot being able to spend Shabbat in Jerusalem and visit Galilee."
Upon returning home, Elianna carried with her a whole new appreciation for her Jewish background. She also earned even more admiration from her family and local Jewish community. "Elianna worked diligently to achieve her goal of being a National Champion and representing the United States in the International Bible Contest," says Elianna's father, Neil. "We are truly proud of Elianna's love of Judaism and her devotion to studying Tanach."
Rabbi Stewart Vogel of Temple Aliyah adds, "We could not be prouder of Elianna. Her accomplishment came with great effort and dedication. At a time when Jewish education has become less of a priority for many American Jews, Elianna's commitment to the Bible demonstrates the importance of the People of the Book being masters of the Book."
Elianna Is a Strong Voice in Her Community

A fourth-generation member of Temple Aliyah, Elianna has been deeply involved in the synagogue her whole life. She is a Torah reader and received a yad (Torah pointer) from the synagogue's Men's Club for reading 18 Torah portions since her Bat Mitzvah. She has also been a Megillah reader on Purim. "More than just a scholar, Elianna has been consistently committed to making a difference in her community and for that, we thank her," says Rabbi Vogel.
Congrats to These Other Jewish American Students Who Competed in Israel

Jacob Colchamiro, Short Hills, New Jersey
Nathanael Vinar, Teaneck, New Jersey
Yechiel Shulman, St. Louis, Missouri

Check out a sample of last year's U.S. Nationals exam here.