Forget Chinese take-out and going to the movies. Christmas Eve now has a firmly planted tradition for thousands of young, single Jews around the country: MatzoBall.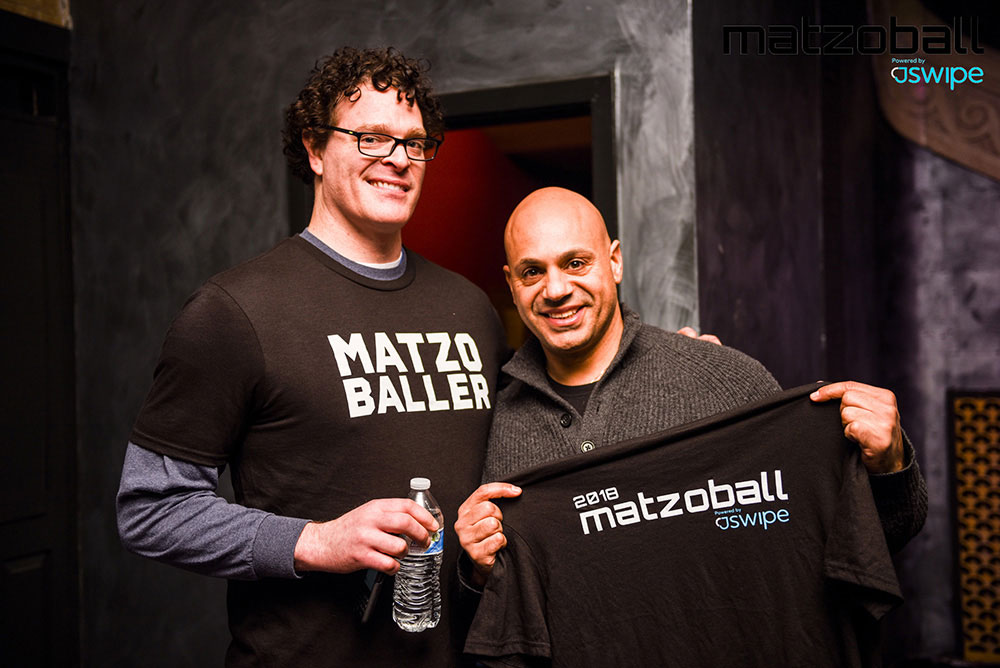 Dubbed the "granddaddy of Jewish holiday parties" by USA Today, MatzoBall was created by Andrew Rudnick in 1987 as a way for Jewish singles to dance the night away, meet new people, and catch up with old friends. "MatzoBall symbolizes letting loose and having the time of your life," says event coordinator Jordyn Cohen. "It's a way for people in their 20's, 30's, and 40's to meet and mingle with others and maybe even meet a lifelong partner. You really don't know what could happen—you'd be surprised by how many emails and calls we get from people telling us they met their now-wife or husband at MatzoBall."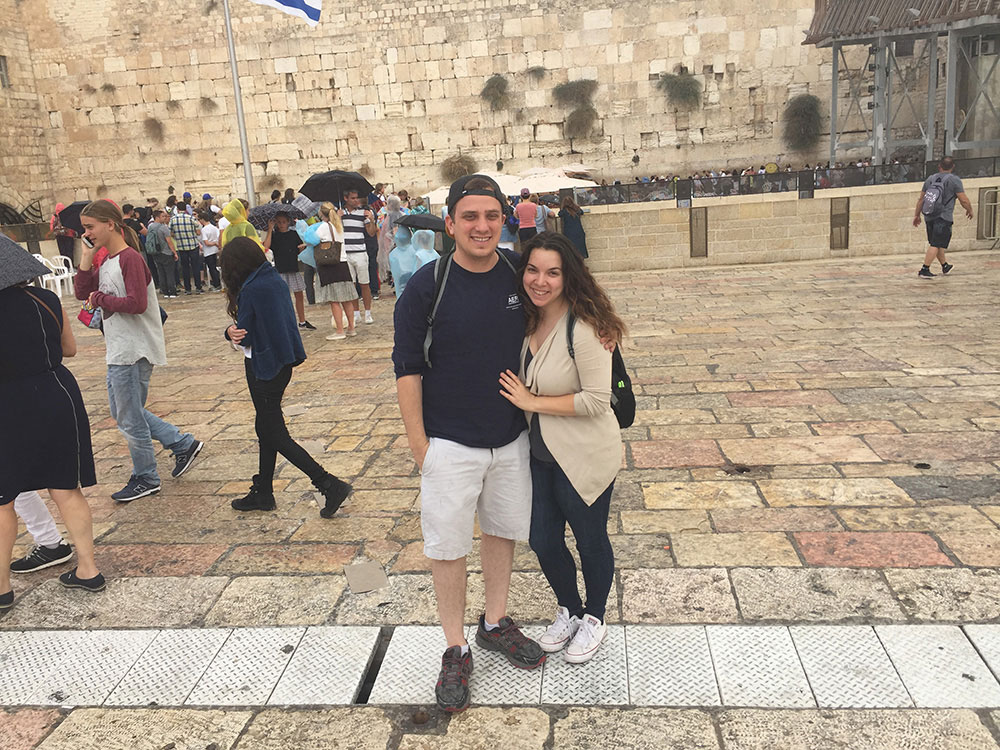 One of those couples is Joshua Blank and Talia Shapiro, who came to the 2017 MatzoBall event in Los Angeles. "This was my first time ever going to MatzoBall and right before the event started, my friend said we were going to first meet up with one of her best friends and then head to there together," remembers Talia. "That person happened to be Joshua and as soon as we met, I just had a feeling he could be the one. When we got to the event, he bought me a drink and we talked and had a great time for the rest of the night. The rest is history!"
Joshua, who proposed in August at the top of Fryman Canyon in Los Angeles, says MatzoBall is unlike any Jewish social event he's ever been to. "I think we've all been to outings where the music isn't very good, there's a sense of awkwardness, and it feels more like speed dating than anything else," he says. "At MatzoBall, everyone feels like they can be themselves. Even if you don't meet your life partner, it doesn't mean you can't have an amazing time."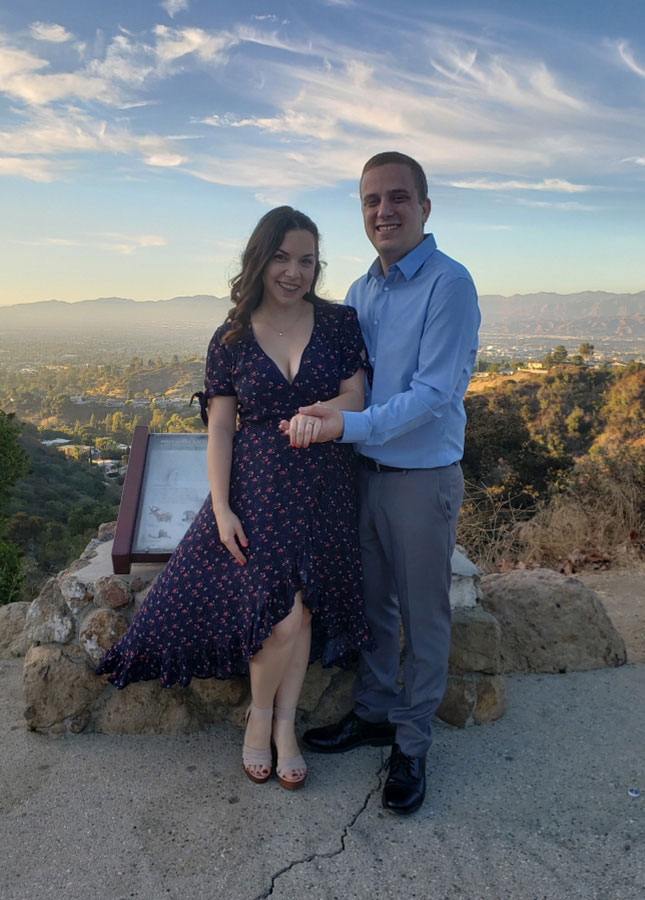 Part of the reason why the pair hit it off was their Conservative Jewish roots. "Throughout my childhood and into high school, I was a member of Adat Ari El in Valley Village, California, and was heavily involved in their USY chapter as an active member and part of the board," says Talia. "Because of how passionate Joshua is about Israel and Judaism as a whole, we've both been able to really grow our Jewish faith and now attend Adat Ari El together. With us getting married in November 2020, we really do owe so much of it to MatzoBall for bringing us together!"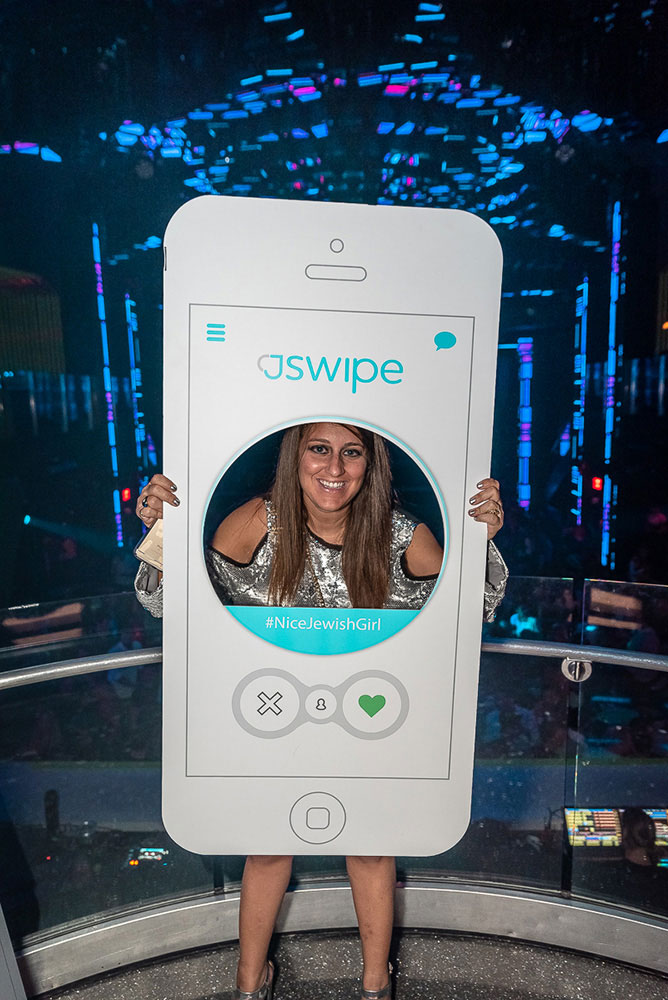 As for why MatzoBall has flourished across the country since initially starting in Boston, the answer for many is simple. "MatzoBall completely crushes the stereotype that Jewish singles events are lame or 'too Jewish,'" says Jordyn. "The fact that this isn't a religious-centered event and that every Jewish denomination—even non-Jews—are invited to come and have fun, makes it appealing to everyone. It's an exclusive, yet welcoming, celebration that's truly one of a kind."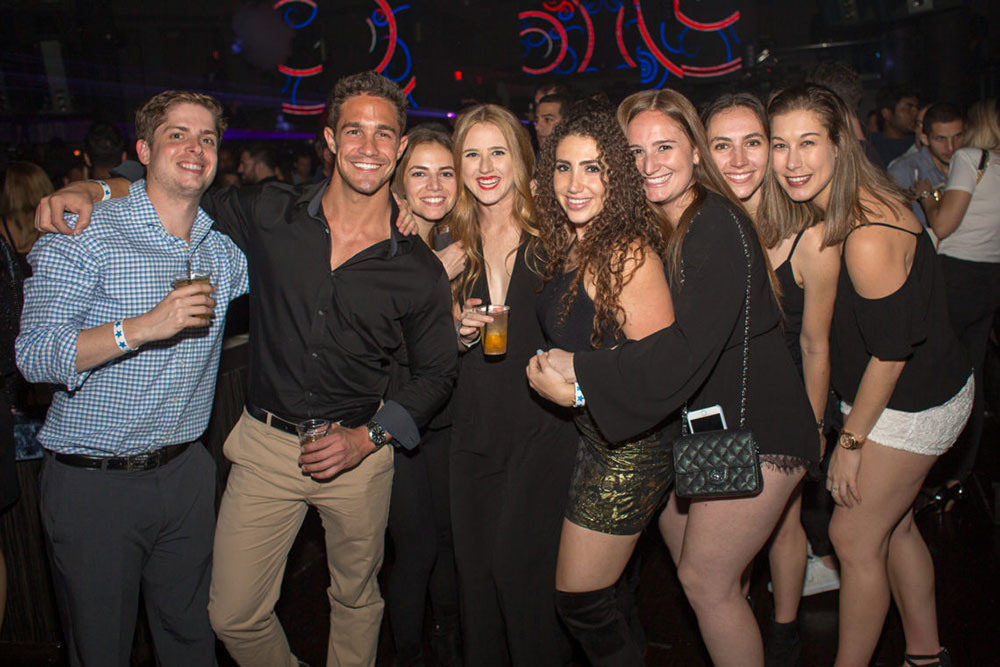 "Hi Siri, Where's the Closest MatzoBall To Me?"


The following cities currently host MatzoBall events:

∙ Boston
∙ Delray Beach
∙ Fort Lauderdale
∙ Los Angeles
∙ Miami
∙ New York City
∙ Philadelphia
∙ Washington, D.C.
Make the Most of Your MatzoBall Experience

Joshua, Talia and Jordyn offer their best advice:

Talia: "Be open-minded! It's hard to know what to expect the first time you do anything, so just go there looking to have a great time knowing it's not your average Jewish mixer event."

Joshua: "If you get anxious going to social gatherings, try to bring a friend. Even if they're not Jewish, it doesn't matter. MatzoBall welcomes people of all denominations and backgrounds."

Jordyn: "Don't be intimidated. Unlike a lot of nightclubs that turn people away, everyone with a MatzoBall who buys a ticket online or at the venue is welcome to come and have fun."
Have a Ball for a Cause


This year, Matzoball is partnering with Gift of Life Marrow Registry, an organization that works to cure blood cancer and other blood disorders by facilitating bone marrow and stem cell transplants.

"At each MatzoBall event, attendees wanting to help can swab their cheek and take a quick health survey as they exit the event," says Jordyn. "If they end up being a match for someone who needs a transplant, they may be able to save someone's life."