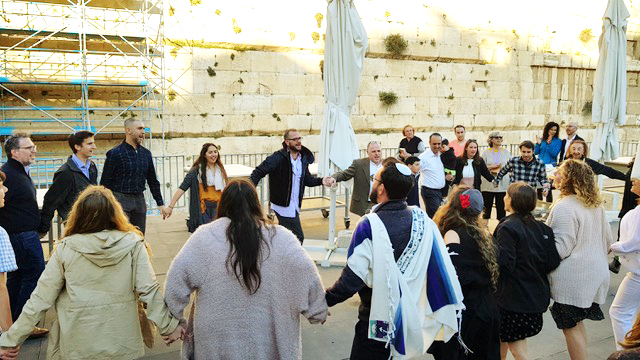 For the first time in Jewish history, a unique, meaningful, egalitarian Kabbalat Shabbat service was held on a Friday night at Israel's Kotel, or Western Wall, to welcome the Sabbath Queen. Jewish women and men, boys and girls, young and old, prayed together and celebrated the arrival of Shabbat without a mechitza on May 10th, in what was the first of a new Masorti tradition.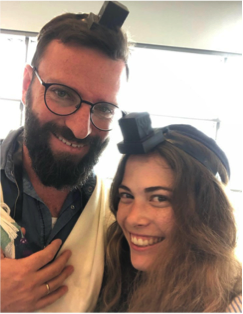 The service was led by Rabbi Yerachmiel Meiersdorf, a Schechter Institute graduate and rabbi of the NOAM youth movement in Israel, and his wife, Nava Meiersdorf-Bernshtin, a rabbinical student at Schechter.
"Nava and I were excited to learn about this revolutionary Kabbalat Shabbat and I hurried to volunteer to lead the first service," says Rabbi Meiersdorf. "I had no idea what to expect—maybe a dozen would come? I wanted to be sure we'd at least have enough for a minyan! We arrived early and saw more and more people coming down the steps towards the Kotel. More than 400 people came to participate at this first Kabbalat Shabbat!"
He continues: "We started to sing Yedid Nefesh and began the service. Standing united, singing together, at this holy place, we felt as close as possible to the Divine presence."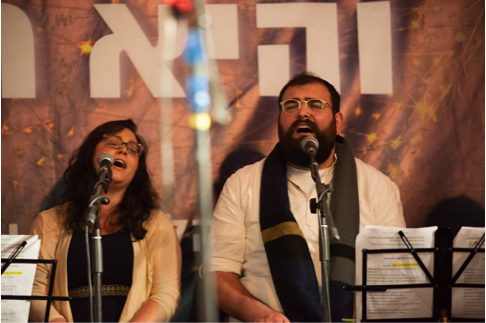 The overwhelming response to this initial Kabbalat Shabbat was especially gratifying for Jeffrey Feig, the New York businessman whose brainchild this was. Jeffrey had a vision for uniting the liberal modern streams of Jewish prayer with the experience of joy and holiness at the Kotel. To that end, he worked with the Masorti Movement and its CEO, Yizhar Hess, to develop and fund the Shabbat Without Barriers at the Kotel. "We believe it will be a spirited and spiritual place where families can pray together and women can participate with a full voice," says Jeffrey.
The Kabbalat Shabbat Without Barriers is now a weekly event. The May 17th service was led by Nerya Raphael Knafo—an aspiring poet and musical director of the Zion Masorti congregation in Israel. He also serves as director of the political watchdog group Jewish Pluralism Watch. Descended from distinguished Moroccan rabbis, Nerya is an expert on the poetry of Andalusia and the Sahara. He is also a social, educational and political activist working to instill the culture and heritage of North African Judaism in Israeli communities.
Each week, the Kabbalat Shabbat service will be led by different rabbinic figures, with their own unique styles. The approach is open and pluralistic and everyone is welcome. Kabbalat Shabbat is for all Jews—Israelis, Jews from around the world, in groups or individuals and families—coming together for a service of spiritual passion and with respect for one another.
Says Tammy Gottlieb, Director of New Media for the Masorti Movement, "I have been starting every Sabbath at the Egalitarian Kotel with a prayer by the ancient stones. To stand here and now in a place that has been here thousands of years before me and will be here thousands of years after me, in prayer next to my brothers and sisters who come from Israel and all over the world, is nearly indescribable. Yet here, every Friday, I stand with my people."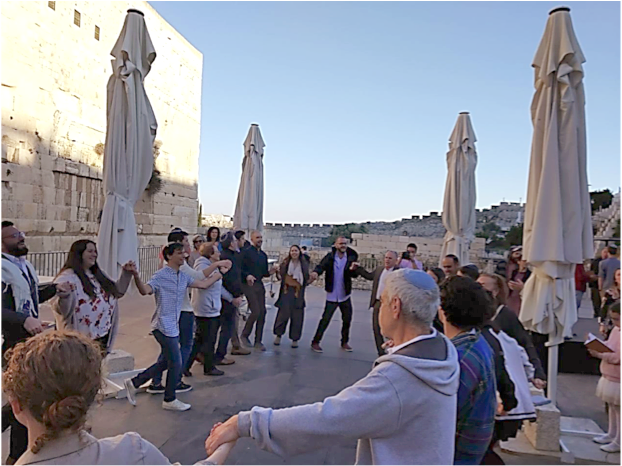 In the festive atmosphere that embraces the Kotel, Kabbalat Shabbat at Ezrat Israel inaugurates a new, joyous and inspirational tradition at the eternal Jewish place that has been a symbol of longing and tradition for generations.
To learn more, click here.
This article was contributed by Masorti Foundation for Conservative Judaism whose purpose and mission is to support the work of Israelis in building a Judaism that preserves observance and tradition while recognizing how modern life in Israel is lived.