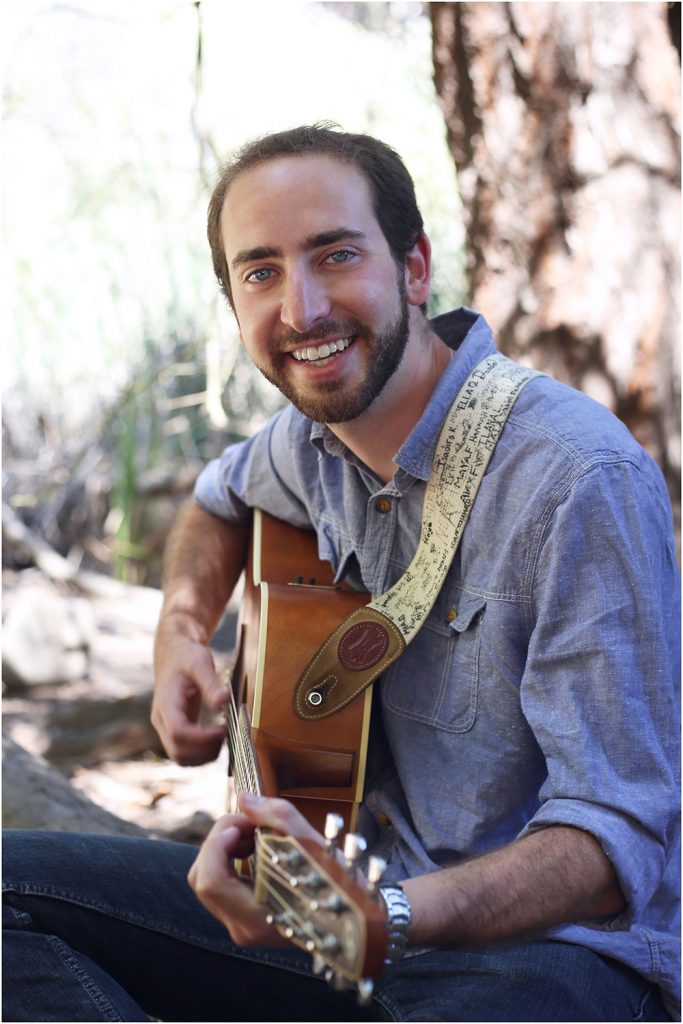 With his guitar in hand and the words of Torah in his heart, recently ordained Rabbi Josh Warshawsky has been able to impact and inspire Jews around the country through the power of music.
A singer, song leader, and composer, Rabbi Warshawsky travels the United States and Canada sharing original melodies with Jewish camps, schools, and synagogues. He has released three albums—all of which can be accessed for free on his website—with a fourth album coming later this year.
Listening to the words of Rabbi Warshawsky's music, from Hameirah to Emet, it's clear the impact Jewish values and experiences have had on the 29-year-old's life. His time spent in his local USY chapter at Moriah Congregation in Deerfield, Illinois, where he was involved at both the regional and international levels, as well as his days as a camper at Camp Ramah in Wisconsin were key catalysts to his growth as a Jew and musician.
"If you were to look at all the Jewish activities I've been a part of, I am truly a product of all the Conservative movement's institutions, where each moment has really molded me into the adult and Jew I am today," he says. "In USY, I came out of my shell and gained a ton of leadership skills through the roles I took on, and Camp Ramah in Wisconsin was maybe the most impactful experience of my life. It's where I first learned how to play guitar and had amazing counselors who always shared music with me."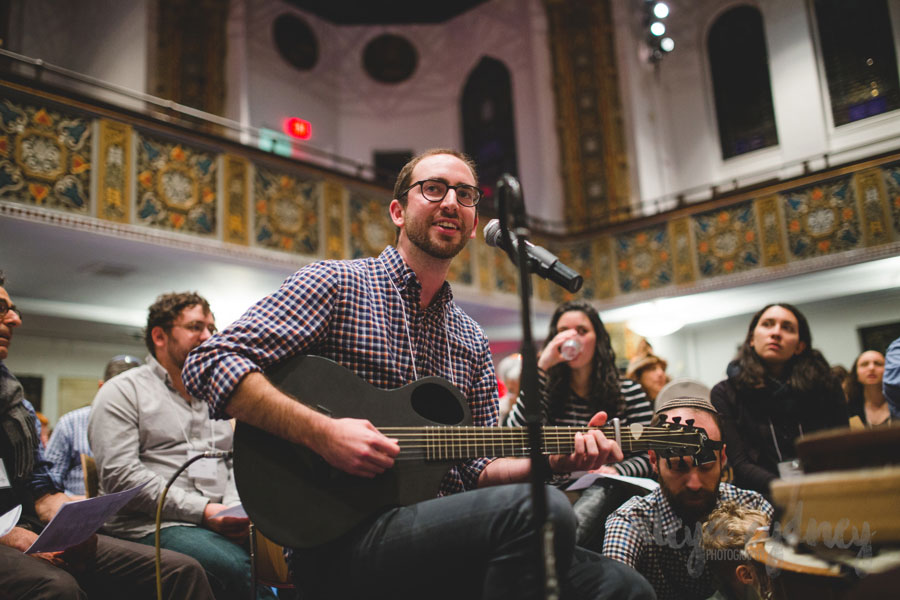 As a result, Rabbi Warshawsky has visited Ramah camps through the years to give back and mentor the next generation of Jews through music. This year will mark the 20th consecutive summer he will return to Camp Ramah in Wisconsin, an experience that's always as rewarding for him as it is for the campers.
"One great thing about continuing to go back to camp is that you get to watch all the campers grow up," he says. "A 16-year-old camper came up to me on the first day of camp last year with a guitar in her hand, telling me she had something to show me. She played a beautiful melody she had written, which blew me away. It's a challenge getting kids to like Jewish music, let alone wanting to write their own. We ended up collaborating after camp and recording a melody together for my last album."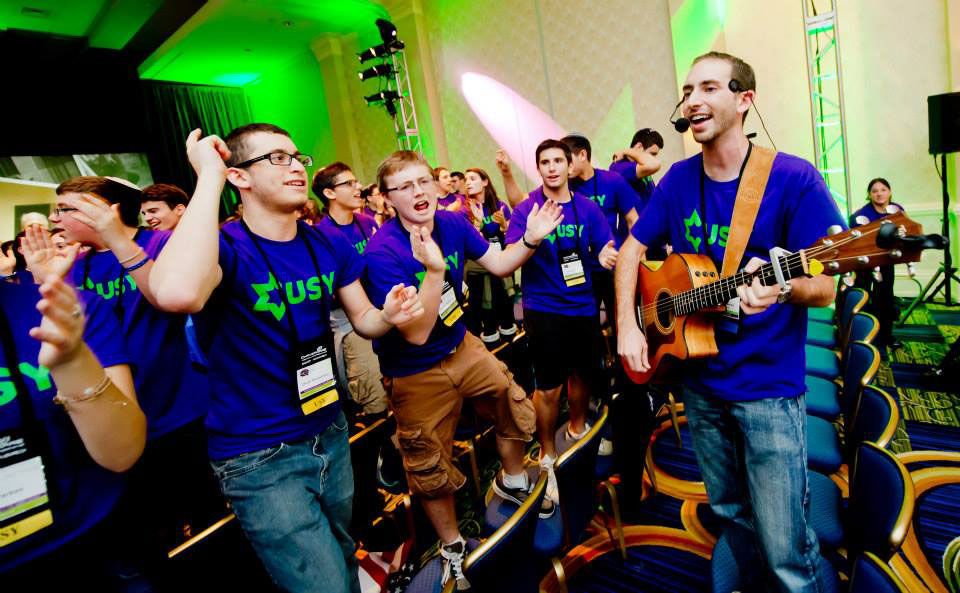 Rabbi Warshawsky's journey into the world of Jewish music further blossomed several years ago when he headed west to Los Angeles, California. "Before I was going to attend rabbinical school, Rabbi Adam Kligfeld of Temple Beth Am reached out to see if I wanted to be their synagogue's artist-in-residence before school started," he shares. "I ended up staying there for three years and we created a lot of amazing music and powerful prayer experiences together."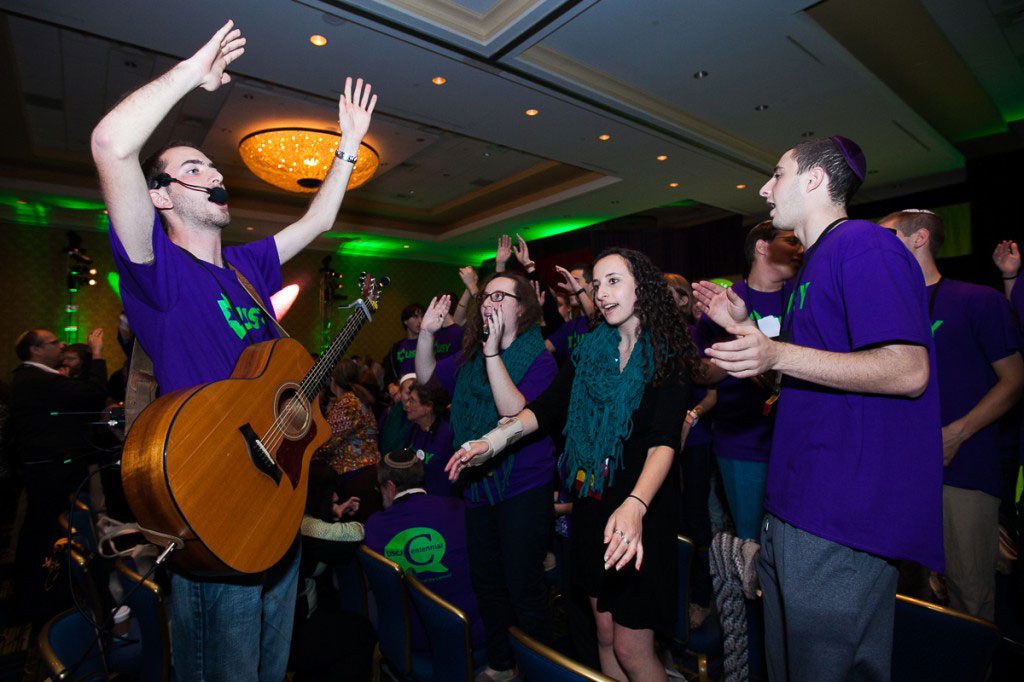 But it wasn't until Rabbi Warshawsky began at the Ziegler School of Rabbinic Studies in Los Angeles that he realized his passion for music could be a career path. "I really hadn't expected music to be the path I'd take in the rabbinate," he says. "I figured I'd be a rabbi at the pulpit or at a school, but it became clear over the course of four years of school that the texts I was learning and music go hand-in-hand with inspiring and teaching people all over the country. Still to this day, the music I was writing was inspired by the texts I was learning in rabbinical school."
Now a key figure in the world of Jewish music, Rabbi Warshawsky says his goal is to continue traveling the country and inspiring others. "For me, it makes my work so meaningful when people tell me they are singing my melodies in their communities," he says. "That's why I have so many free resources on my website, such as my songs, music videos, and sheet music. Having it all available online makes it so the texts of our tradition are as engaging and inclusive as possible."
Watch Rabbi Warshawsky's Latest Music Video
20/20 Judaism Convention Makes Rabbi Believe Conservative Movement Is Alive and Well


"This past year was my fourth time attending this amazing convention," he says. "When I travel around the country, I'll sometimes hear from others that the Conservative movement is shrinking or on a decline. But when I go out into these communities or attend events like 20/20 Judaism, I see people doing amazing work and creating powerful Jewish communities. Conservative Jews are coming together like never before to pray, gather, and practice Judaism. I saw a lot of leaders at the conference whom I've met while traveling to different synagogues, and it was very uplifting and powerful to share my music with the group."