What's the most profound journey you've been on and how did it change you?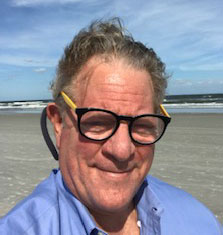 When we sold our Springfield, Ohio-based family cleaning products business in 1993, I had the opportunity to consider a new path. I had been a driven businessman for 23 years. After five years with the new owners, and 23 years as a driven businessman, I began to consider the meaningfulness of my work, asking what is next and what gives me energy and what takes it away?
I started to become more engaged in Jewish communal life. My children were in Jewish day school while I was in the Melton Adult Education program and active with the Jewish Federation. Then, the call came. The 7th grade teacher had resigned. Could I help out?
As a sales manager, I had experience entering difficult situations. As a marketer, I was trained to try to understand the consumer, not blame the consumer for not buying. I read some articles on classroom management and decided to work on creating an engaging, high-energy student experience rather than focusing on the symptoms of their low engagement—boredom and resistance. I began down the road of classroom leadership.
I came to learn that one step leads to another. By immersing myself in this 7th grade experience, I set off a chain of events that would impact me as a teacher, a learner, a leader, a father and a husband. I went on to get a master's in Jewish education. I then became a full-time congregational consultant.
After we sold the business, I knew I loved to learn, to lead and to teach. I may not have known that this road would lead me to becoming a congregational consultant, but I put myself on a road of discovery by walking into that 7th grade classroom.
Robert Frost writes, "Two roads diverged in a wood, and I—I took the one less traveled by, and that has made all the difference."
Over the years, I have been questioned by many people about why I left the business world for the world of Jewish education. I could have stayed on my path as a businessman, but I was curious about what was possible. By asking the question "What gives me energy and what takes it away?" I chose a different path—and that has made all the difference.